I was thrilled when Snail White sent me their products, because my face is in dire need of rejuvenation from all those hours under AC, lack of sleep and coffee!
Snail white is originated from Thailand, and we all know how well taken care these ladies' skin are , so that ought to paint a faint picture for you. Snail white is currently hitting stores at
Hong Kong, USA, Sweden, Australia, Macau, Malaysia and now Singapore!
You know how they say imitation is the best form of flattery, and there are unauthentic products of Snail white out there, so get your items from BEBE Blanc ,and only from them! They are the authorised seller of snailwhite in Singapore.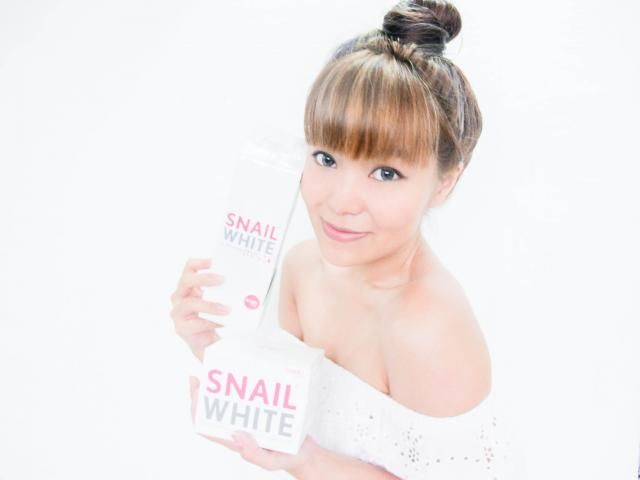 I was sent Snail white Facial Cream and SYN-AKE Mist.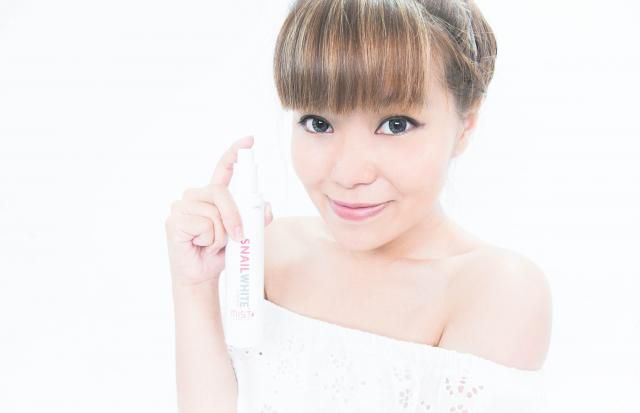 The first step is to spray the Mist , the particles of the mist are very fine and refreshing. Because of the fine particles, only small amount of them would be sufficient. Pat your face gently.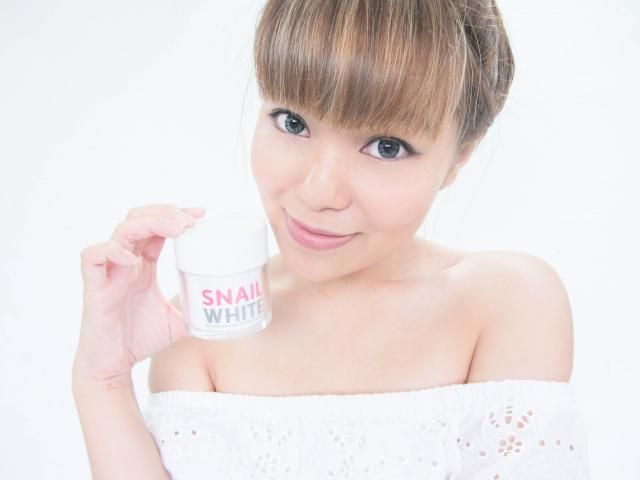 Apply the cream on your face and pat gently. Honestly theres not much patting needed, because both of the products are easily absorbed by the skin.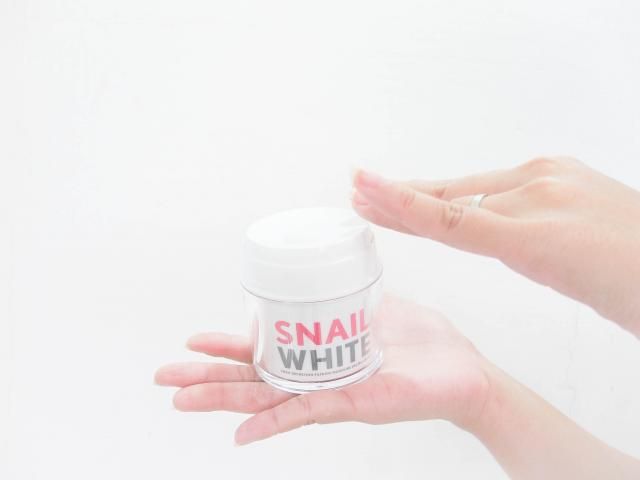 I really am amused at how adorable the packaging of the facial cream is. I think it's very convenient that the cream is dispensed by pressing on the top part of the tube. No more scooped cream under your nails!
I've tried countless facial products up to date, and I honestly think Snail White is one of the best products I've tried. You know you have to give a window between applying day cream and makeup/sunblock , because if not, it'll feel like you just submerged your face into oil. And it'll feel like that the whole day, which most of the time will mess with my mood.
Eventhough they're both instantly absorbed, I find my skin left feeling soft the whole day and I was pleasantly surprised!
I been using the products for almost a week now and I can feel my skin rejuvenating! It feels like my face is fresher and brighter so I cannot wait for the long-term effects! I can see myself using these two products for a long time.
I am extremely pleased with the results that I am already going around raving about it to my friends and sister! Forcing everyone to try them haahha, I must look like a crazy bag lady spraying and patting everyone's faces but happiness is only real when shared. Not a single bad review from them btw!
Order your Snail white Facial Mist and Cream over at Snail White Sg ;
Instagram : @snailwhitesg
Quote " pita " for $3 off your purchases !
P/s I am wearing offshoulder top courtesy of the lovely girls over at Ellysage xx