It's been a while since my last blog post! Life has been pretty hectic and mundane at the same time, I been pressed for time to divide between studying and having a life. A lot of things have happened in the past few weeks, from participating in my first blogger flea to working with some great blogshops! Well anyway, before i start to ramble on to somewhere further, I was asked over at ask.fm if there's going to be anymore baking post coming up, so I jumped on the opportunity!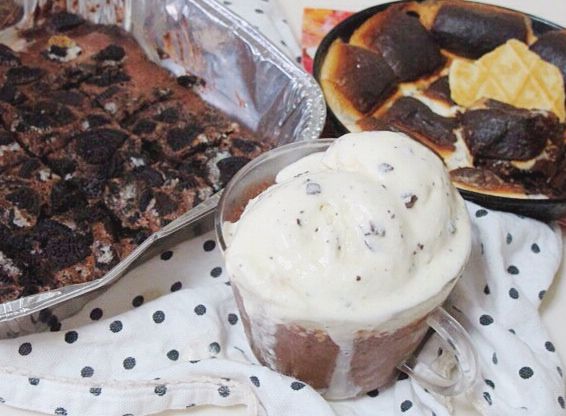 Three easy desserts you could do in 15 minutes and less! Yup welcome ;)
Ingredients:
Brownie Mix
Ice cream
Prepare the brownie mix according to the package, I used three spoons of the mix . You could make your own mix with floor sugar and baking soda.
Pour mix till it fills half of the cup, and microwave it for 45-60 seconds.
Scoop up ice cream ( choc chip cookies ) on it , and enjoy while the cake's still hot and the ice cream still frozen cold!
2. Indoor Smores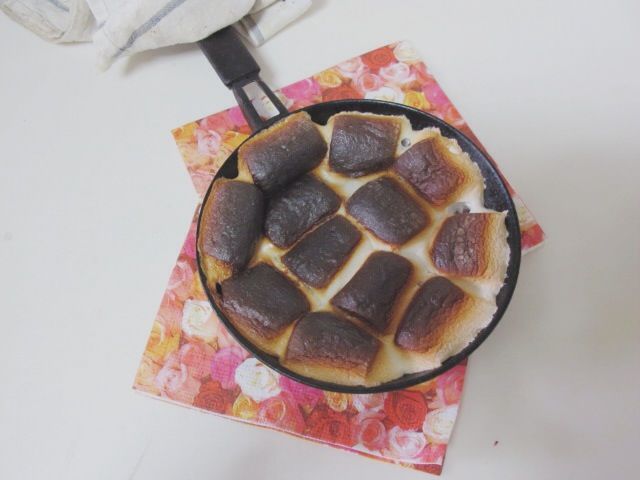 Ingredients
Chocolate chips
Marshmellow
Biscuits/crackers
Pour chocolate chips onto the skillet pan till it covers the bottom of the pan. Layer on with marshmellow, and pop it into the oven for 5-10 minutes!
I was multitasking so I forgotten to check on it, explaining the little burnt marshmellows, but it didn't do anything to the taste! Tasted like heaven on earth ;)
3. Oreo brownies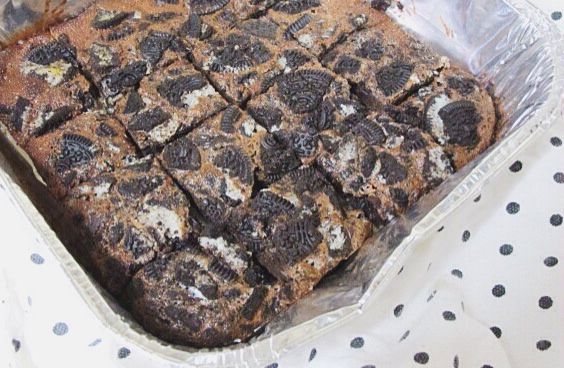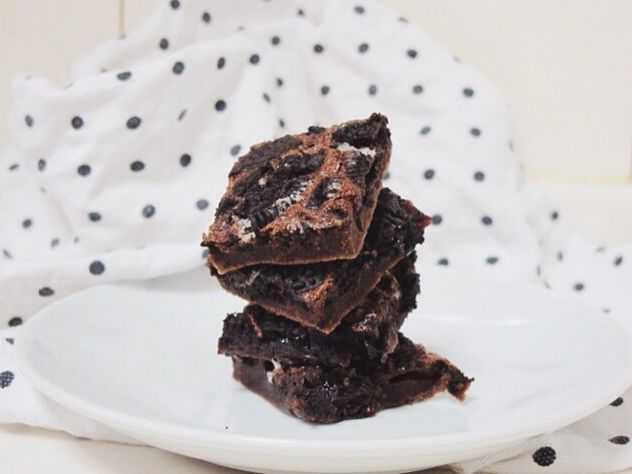 Ingredients
Brownies mix
Oreo
Prepare brownies mix as per package and fill up the bottom layer of the foil, sprinkle the crushed oreos all over the surfacs of the dough and toast it for 10-15 minutes .
There you go! Hope you girls enjoy it! I still have a few dessert recipes, so let me know if you'd like me to do a part 2 of this ;)
And also, added the share button for facebook in case you're keen in sharing it, hehe !
Till next time,
Pita