Now, we all know how important is makeup remover, it is one of the main essence of us girls beauty' needs, hence I am always on the lookout for new (and improved) products in the market. I am particularly excited about today's post, because I am introducing to you girls
This lightweight and refreshing makeup remover contains :
Watery Micellar Technology : helps to dissolve and lift off more traces of makeup
Natural Mineral Water , from Nothern Japanese Alps : makes it gentle on the skin
Anti-Bacterial Formula : helps prevent pimples and breakouts
Enriched Collagen &White Tea Extract : leaves skin brighter, softer and more supple
My skin type is normal/oily and it is extremely sensitive so I, for one, could appreciate that Biore Micellar Cleansing Water is alcohol free and oil free! Plus points has to be that it is both fragrance free and colorant free!
With all that aside, less talking and more doing ;)


Pump an appropriate amount onto a cotton pad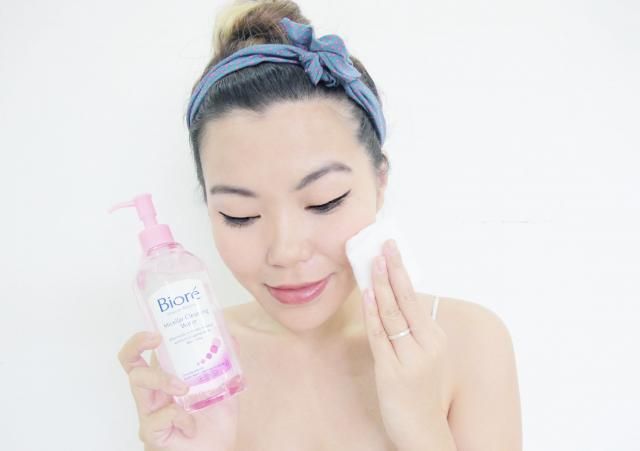 Use soaked cotton pad to gently wipe off makeup, No rinsing required.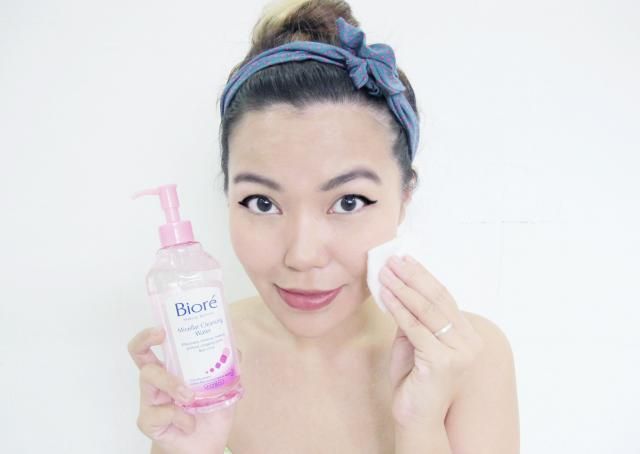 For eye makeup, place soaked cotton pad onto closed eyes and hold for 5 seconds before gently wiping off.

Here's a short video of me trying it !



As you can see from the video, it takes me one wipe to clean my eyeliner off ! Gone are the days where I'll have to spend ample amount of time wiping my eyes' makeup, they can now be used for resting on the bed, hehe!

For $18.90, I think it's a huge bargain compared to what it does to your skin. I am pleasantly surprised at how it leaves my skin hydrated and supple, with no sticky feeling. Plus, it's a huge bottle of 300ml which could last you a long, long time.

You can purchase Biore Micellar Cleansing Water in all pharmacies, hypermarkets and supermarkets, and major departmental stores !